STRATEGY
The data were taken in two installments of 54 hours exposure time each. Each installment covers the field in all four bands. The only difference between the two halves is the orientation. The first 54 hours were obtained August/Sept 2005. The second set of 54 hours was obtained in Jan/Feb 2006.
The observational strategy was to cover the annulus around the GOODS field with overlapping "tiles" of approximately 10 x 10 arcmin. This guaranteed a fairly uniform coverage of the field for a wide range of orientations. The final exposure time varies over the field, ranging from ~2 hrs to ~4 hrs within the 30' x 30' primary field.
EXPOSURE MAPS
The exposure maps span 48' x 52'. The central (white) area is covered by the GOODS Legacy program.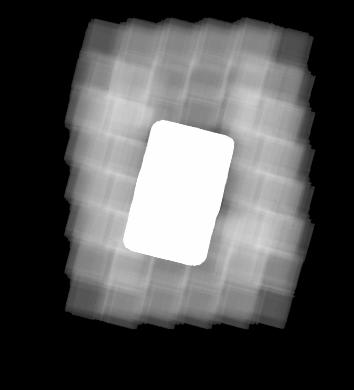 Channels 1 and 3, epoch 1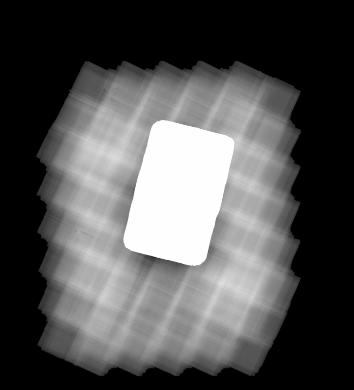 Channels 1 and 3, epoch 2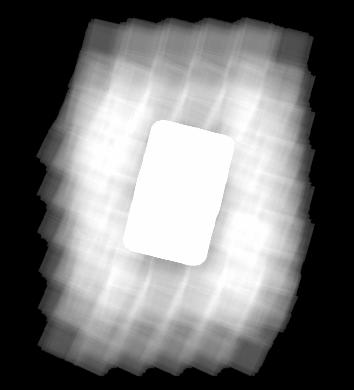 Channels 1 and 3, epoch 1+2 combined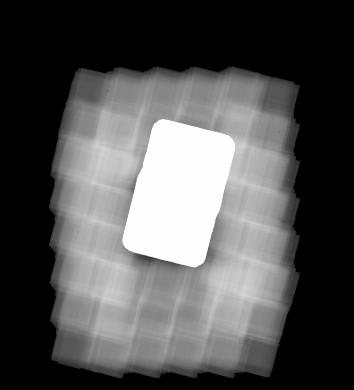 Channels 2 and 4, epoch 1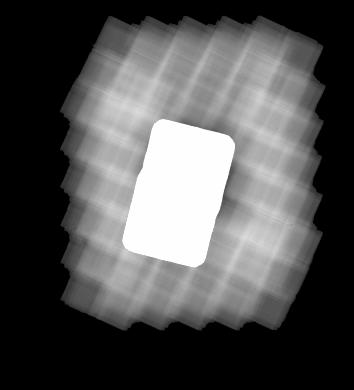 Channels 2 and 4, epoch 2

Channels 2 and 4, epoch 1+2 combined